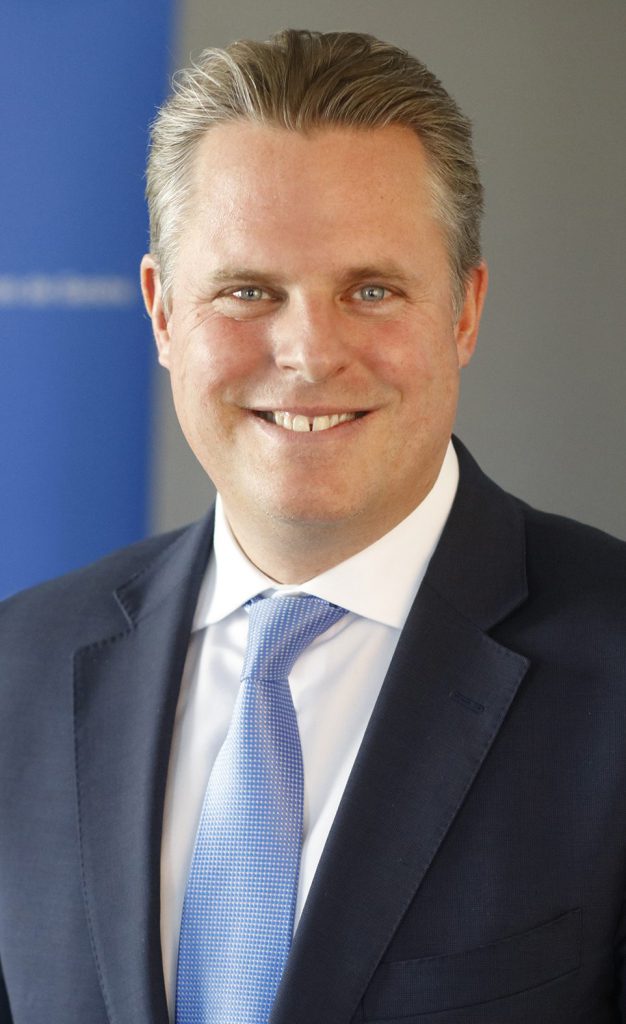 Vincent Subilia
– Director General of the Geneva Chamber of Commerce (CCIG)
As Director General of the Geneva Chamber of Commerce (CCIG), Vincent Subilia strives for a lively and diversified business community in Geneva. In so doing, he promotes the approx. 2'500 corporate Members which make the CCIG community. He also represents the CCIG within numerous regional, national and international institutions, including the General Council of the World Chamber's Federation, as elected Swiss representative. Vincent has also acted as President of the Swiss Chambers' Arbitration Institution.
Vincent Subilia joined the CCIG in 2015, in line with his previous assignment as Economic Development Officer of the State of Geneva. A qualified lawyer with robust expertise gained in Switzerland and abroad (including Brussels, London, New York and Beijing), Vincent worked within a large international bank in Geneva as Vice President for numerous years, as well as for a major law firm specialised in WTO issues.
Alumni of the Graduate Institute of Geneva, Vincent has been elected as Member of the Geneva Parliament (former Municipal councillor of the City of Geneva from 2012 to 2018). He further acts as past President of AGIR, an association that he founded in 2009, to advocate the assets of the « international Geneva". He is also a member of the Rotary Club Genève International, which he co-founded in 2015, and of the Diplomatic Club of Geneva.