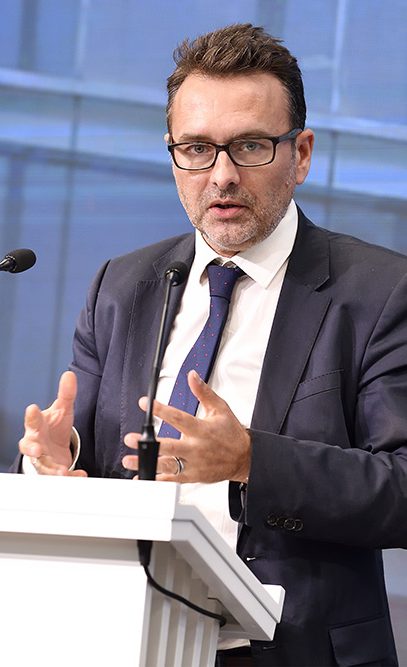 Prof. Vincent Chetail
– Director of the Global Migration Centre and Professor of Public International Law at the Graduate Institute of International and Development Studies, Geneva
Vincent Chetail is Director of the Global Migration Centre and Professor of Public International Law at the Graduate Institute of International and Development Studies. He is a Board Member of the Geneva Academy of International Humanitarian Law and Human Rights and, from 2004 to 2012, was Research Director of the Geneva Academy. He was also Head of the Master in International Affairs from 2009 to 2012.
Professor Chetail is Editor-in-Chief of the Refugee Survey Quarterly, member of the founding editorial board of Oxford Bibliographies in International Law and General Editor of the series Organisation internationale et relations internationales (Bruylant, Brussels). He is also Senior Research Associate at the Refugee Law Initiative (University of London), as well as member of the Academic Network for Legal Studies on Immigration and Asylum in Europe, the Advisory Council of the Global Migration Policy Associates and the General Assembly of the International Institute of Human Rights – Strasbourg.
Vincent Chetail has been Visiting Scholar at Harvard Law School (Human Rights Programme, 2013) and Visiting Professor at several universities, such as the European University Institute – Florence (2010), the University of Paris XI (2006-2012) and the Université libre de Bruxelles (2008-2012). He regularly serves as a consultant to governments, NGOs and international organizations (including the United Nations High Commissioner for Refugees, the International Labour Organization and the International Organization for Migration).