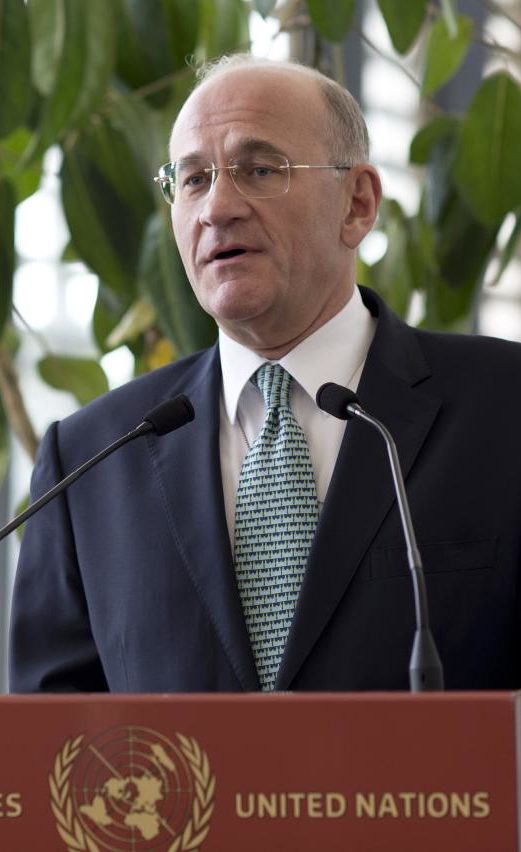 Dr. David A. Chikvaidze
David Chikvaidze has worked for over thirty-five years in the foreign, government and international civil services. He is currently serving his fourth Director-General of the United Nations Office at Geneva (UNOG) as Chef de Cabinet. He served as Director of the United Nations Library in Geneva and Chairman of the Cultural Activities Committee of UNOG. He has also served as acting Senior Political Adviser to the Director-General of UNOG. Prior to that, in 2003-2005, he served as Senior Adviser to the UN High Commissioner for Human Rights, Chief of the Communications and NGO Partnerships Section at OHCHR in Geneva, as well as spokesman for the 61st session of the Commission on Human Rights, the Human Rights Committee and other Human Rights Treaty Bodies.
At UN Headquarters in New York and on field missions in 1993-2003, D. Chikvaidze performed a variety of politically sensitive and complex duties, working at different times in the Executive Office of the Secretary-General, the Office for the Coordination of Humanitarian Affairs, the Office of the Special Representative of the Secretary-General for Children and Armed Conflict, the Office of the UN Coordinator of International Cooperation on Chernobyl, and with the Personal Envoy of the Secretary-General for Western Sahara.
D. Chikvaidze holds a Ph.D (1984) in political science and is author of occasional articles on international relations. Vice president of the Executive Committee of the Swiss Forum for International Affairs; vice president of the Executive Committee of the Geneva Diplomatic Club; Fellow of the World Academy of Art and Science, founding member of the Georgian Association of Switzerland.
Born in Tbilisi, D. Chikvaidze is a citizen of Georgia. He is married to a medical doctor and has one son and three grandsons.