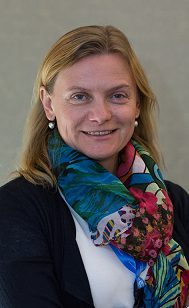 Lidiya Grigoreva
– Head of the NGO Liaison Unit at the Office of the Director-General of the United Nations Office at Geneva (UNOG)
Lidiya Grigoreva heads the NGO Liaison Unit at the Office of the Director-General of the United Nations Office at Geneva (UNOG). She also serves as a Gender Focal Point for UNOG and supports the implementation of the UNOG Policy for Gender Equality and the Empowerment of Women.
Ms. Grigoreva has over 15 years of experience as an international civil servant in the United Nations and the Organization for Security and Co-operation in Europe (OSCE).
She began her career in 1999 with the OSCE Centre in Tashkent, her hometown. Between 2001 and 2010, she worked as Human Dimension Officer at the OSCE Office for Democratic Institutions and Human Rights in Warsaw, focusing on the range of human rights issues in the OSCE participating States, including the death penalty, freedom of association and assembly, and women's rights. Between 2010 and 2015, she served as Human Rights Officer at the Civil Society Section of the Office of the High Commissioner for Human Rights (OHCHR), where she facilitated the engagement of civil society actors from around the world with OHCHR and developed policies and guidance for OHCHR staff for their engagement with civil society actors.
Ms. Grigoreva completed a Master's degree in human rights from the University of Essex and a Master's degree in languages from the University of World Languages in Tashkent, Uzbekistan.