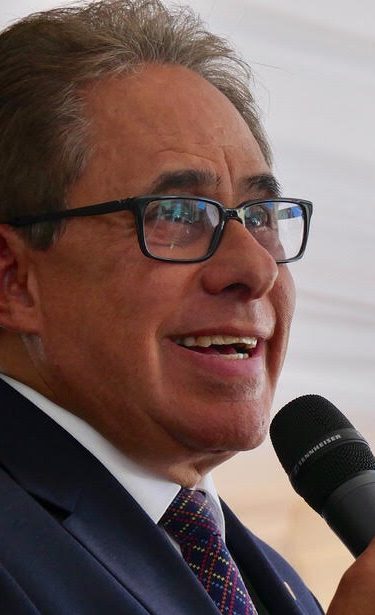 Alejandro Bonilla Garcia
– Senior Consultant
Alejandro Bonilla García was born in Mexico and has two nationalities, Mexican and Swiss. He is an Actuary graduated from the Universidad Anáhuac in Mexico and has a master's degree in Mathematics Applied to Economics and a Doctorate in Economic Policy from the University of Social Sciences of Toulouse (France).
He was Chief Actuary of the Mexican Social Security Institute. Founder and director of two actuarial consulting companies in Mexico before starting an international career at the International Labor Office (ILO), where he was appointed as Senior Actuary of the Department of Social Security in Geneva, Switzerland. He was then appointed as Social Security Specialist for Mexico, Central America and the Caribbean and based in San José, Costa Rica. Later on, he was appointed Deputy Regional Director for the Americas based in Lima, Peru. He returned to Geneva and was appointed Policy and Research Coordinator of the Social Protection Sector and Director of the Department of Social Protection, Geneva.
He held the position of Acting Secretary General and Technical Cooperation Coordinator of the International Social Security Association (ISSA). Co-chaired the Inter-Agency Coordination Council for Social Protection issues (ILO-World Bank). He has taught courses at the Inter-American Conference on Social Security, at the Ibero-American Social Security Organization, at the Council of Europe and at multiple universities in America, Asia, Africa and Europe.
He has participated in projects and activities on pension design and social security reform in America, Europe, Central Asia, Asia, Africa and the Middle East. He is a member of the National Association of Actuaries, the Association of Swiss Actuaries and the International Actuarial Association. In 2017 he was President of the Scientific Committee of the PBSS Colloquium that took place in Cancun, Mexico.
He is currently president of the Association of Former International Public Officials for Development (Greycells) based in Geneva, Switzerland. He is an associate member of the "Swift Academy SA (Insurance Knowledge Transfer)". He has collaborated as a social security advisor to the Permanent Mission of Mexico to the United Nations Office and other international organizations in Geneva. He is a member of the Rotary Club Geneva International, the Diplomatic Club and the Swiss Forum for International Politics.