Highlight 22/2021 – Biden-Putin summit: the responsibilities of major countries for common peace and security
You Chu, 1 July 2021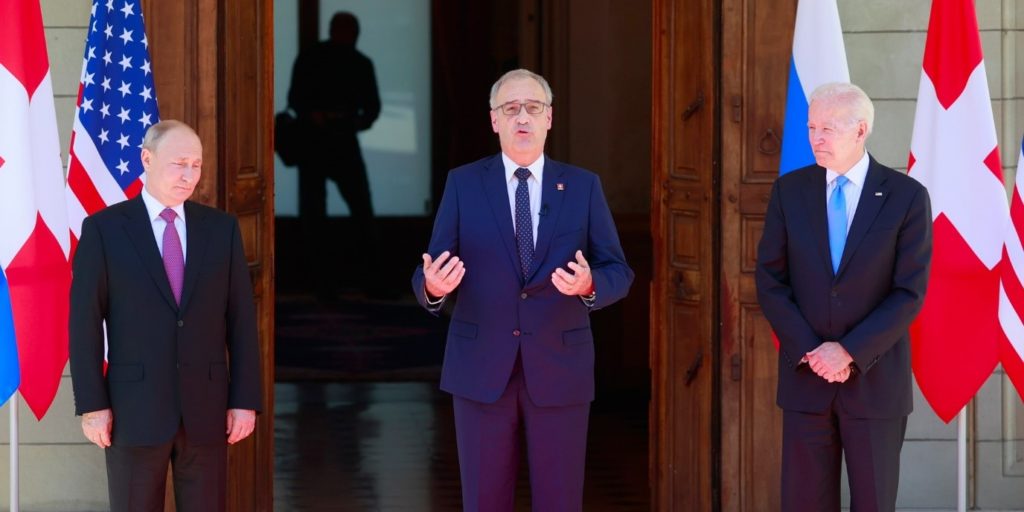 The "International Geneva" is not just a slogan of the Swiss diplomatic policy. Geneva has made good use of the reputation of Switzerland in international diplomacy, and continued playing its role in promoting international understanding and cooperation through organizing different levels of dialogues. On 16 June 2021, under Geneva's organization, US President Joe Biden and Russian President Vladimir Putin met at the Parc de la Grange in Geneva, discussed several key issues around peace and security, concerned by the whole international community, including but not limited to, cyber attacks, nuclear weapon control, and geopolitical risks.
Compared with the Summit in Helsinki, Finland in the summer of 2018, in this summit, both Russia and the US, as the permanent members of the United Nations Security Council, aimed to build up a stable and predictable relation between these two major military countries through cooperating to reach agreement on mutual interests, and pulled their diplomatic relationship back on the right track.
As French President Emmanuel Macron said after the G7 leaders' summit in June 2021, it is crucial to focus on the true adversaries/enemy currently, like the terrorism, which threatens the security of our societies. Any cyber attacks targeting civilians shall be spurned. In the Summit, considering the actual damages of cyber attacks from the example of Colonial Pipeline during the recovery phase of the US economy from the COVID-19 pandemic, both parties expressed their understanding of the red line of cyber attacks of the infrastructure related to the civilian life.
Overall, both Russia and the US played the exemplary role in the preservation of common peace and security for all the other member states of the United Nations. This dialogue has actually achieved its main goal of setting up a positive tone for the subsequent negotiations and follow-up cooperation between Russia and the US.
Just after this meeting, the outcome of this summit was displayed timely on the response of the US. The White House made a statement on the recent extension of the New Strategic Arms Reduction Treaty (New START), and the mutual goal of "laying the groundwork for future arms control and risk reduction measures" through embarking on bilateral dialogue in the near future.
However, it is undeniable that some issues, for their sensitivity, were not solved or discussed in the Summit and could not be predicted by us, for instance, the issue of Crimea and the new defense strategy of the North Atlantic Treaty Organization (NATO). This gap still calls for more peaceful participation and contribution of international community.
---
You CHU, Biden-Putin summit: the responsibilities of major countries for common peace and security, Highlight 22/2021, available at www.meig.ch
---
The views expressed in the MEIG Highlights are personal to the author and neither reflect the positions of the MEIG Programme nor those of the University of Geneva.