MEIG Graduation Ceremony 2020-2021, 9 July 2021, 6:00 pm (CET)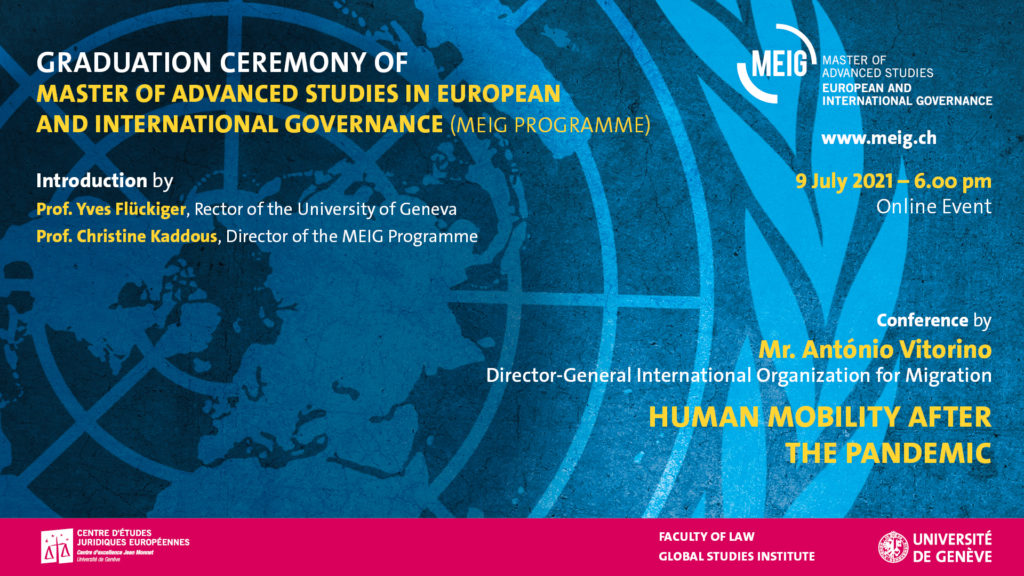 Join us for the conference of Mr. Antonio Vitorino, Director-General of the International Organization for Migration (IOM) on 9 July 2021, 6:00 pm (CET) at the Graduation Ceremony, which will be online via facebook live. To watch the session please connect to Facebook and follow this link:

https://www.facebook.com/MEIGprogramme

The session will start automatically at 6:00 pm (CET). To watch you have to click only once on the start button, which will be displayed.