Climate Change, Observations, Scenarios and Mitigation Perspectives, 20 February 2023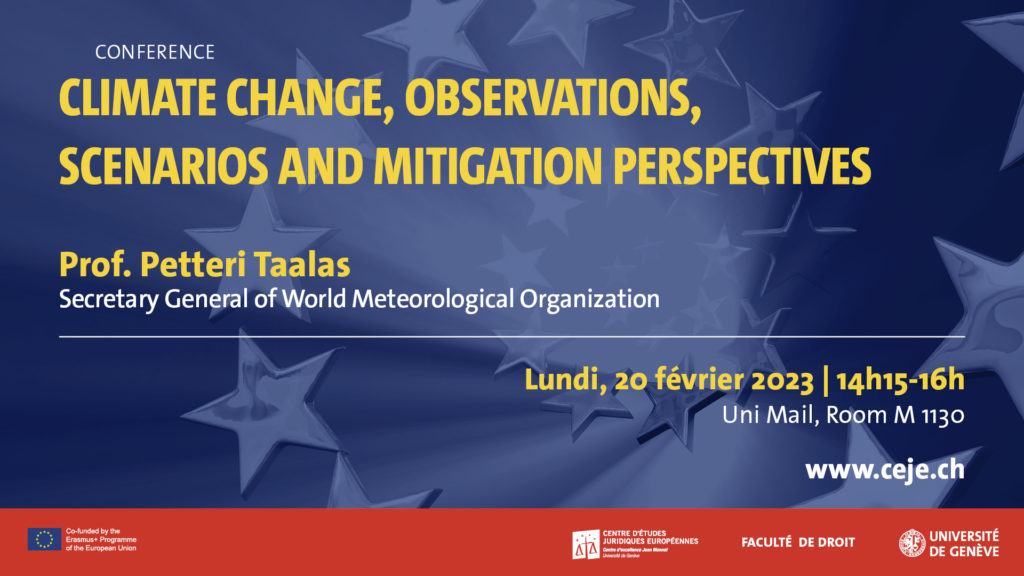 The Centre d'études juridiques européennes (CEJE) / Centre of European Legal Studies and the Master of Advanced Studies in European and International Governance are pleased and honoured to invite you to this conference with Prof. Petteri Taalas, Secretary General of the World Meteorological Organization.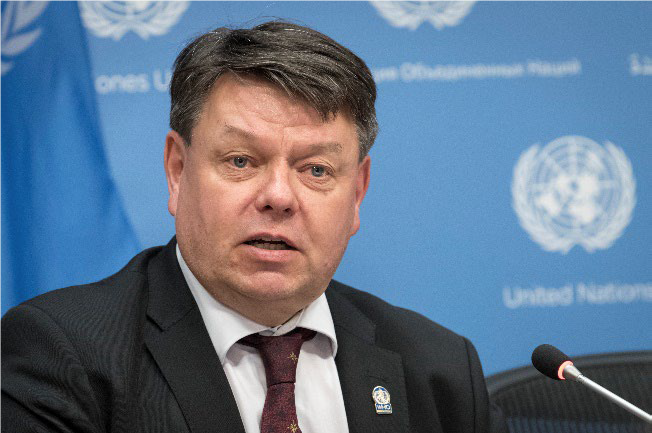 Professor Petteri Taalas is the Secretary-General of the World Meteorological Organization, the United Nation's specialized agency on weather, climate, and water. A meteorologist by training, Professor Taalas advises the United Nations Secretary-General on climate change mitigation and adaptation. He is a leading advocate for increased investment in securing reliable data from all over the world for global, regional, and national forecasts and climate projections. And he is spearheading a drive to ensure everyone on Earth is protected by early warning systems against increasingly extreme weather and climate change. Before joining WMO he was Director General of the Finnish Meteorological Institute.